Be the Blitzer of the Blasters, the Shamen of the Shooters and Overlord of the Jets with combined power of the FX Gods at your fingertips.
THE FX Controller is a simple-to-use yet powerful 4 channel FX master controller that gives you all-out control of multiple FX devices from a single, portable firing station.

With its pinpoint-accurate 230V ON/OFF firing mechanism, the FX Controller is compatible with other ProStage devices like the FX SHOOTER and the FX CO2 JET, up to four of which can be slaved to the FX Controller and activated simultaneously, individually or in any combination at the press of a single firing switch.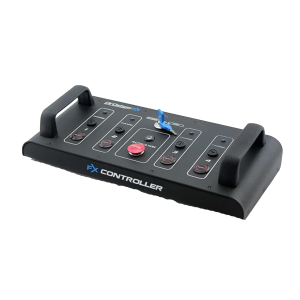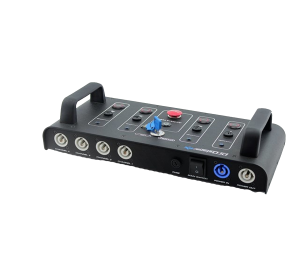 Compact Design
Black powder-coated galvanized steel finish
Sturdy handles for easy carrying
Safety key-switch
Powercon IN/OUT for multi-unit remote activation
Carrying Case (available separately)
Size:                 35.5 x 15.5 x 9cm
Weight:             2.5 kg
Voltage:            230 V / 50-60Hz
Power:              4x5A MAX 10A
Warranty:          1 Year
Product code:   FX-903.01