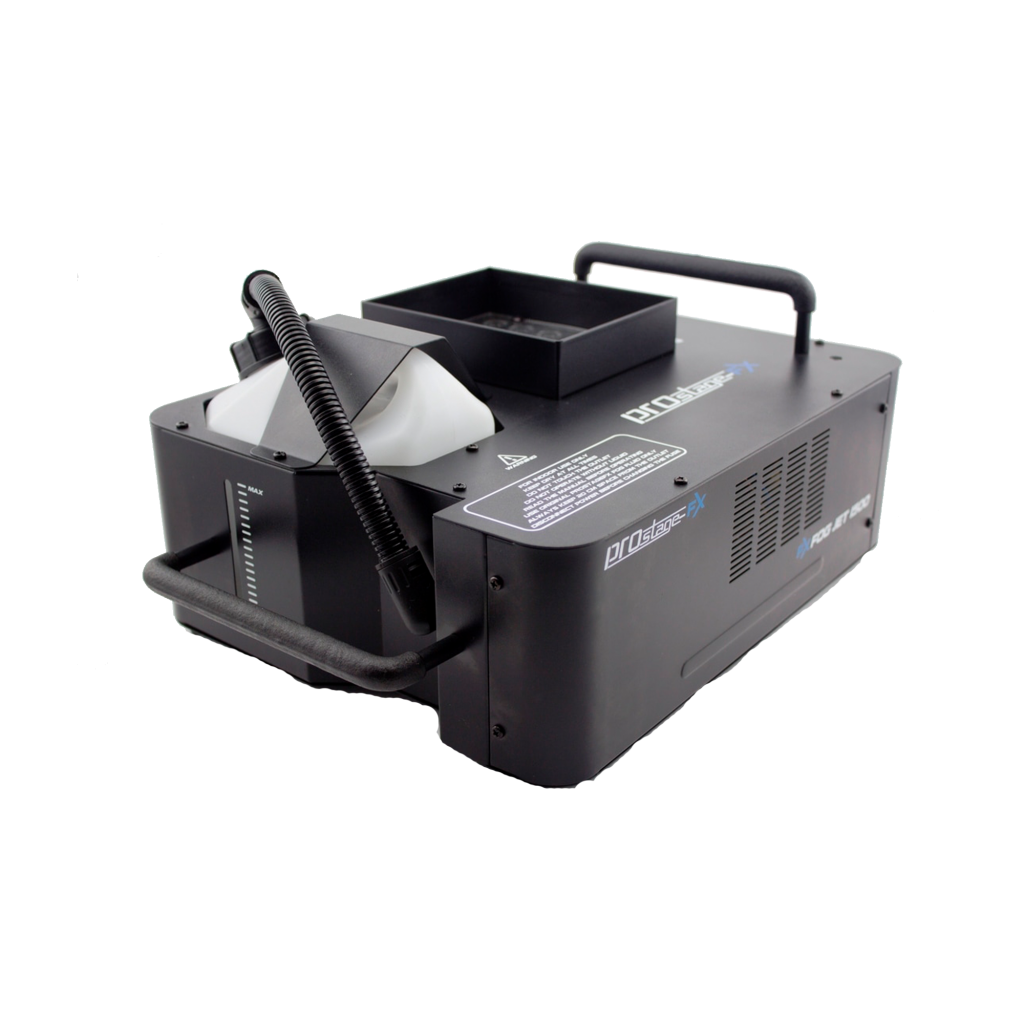 Light up the sky with this high-tech fogger that turns everyday smoke juice and LED light into a mind-glowingly colorful Tower of FX Power.
PRODUCT INFO
The FX FOG JET 1500 is a professional-grade, smoke fluid-charged fogger that creates a dynamic and truly unique ambiance to any stage setup.

Safe and simple to use, FX FOG JET 1500 uses ordinary smoke machine fluid to create an impossible-to-miss vertical stream of hydro-mist, spectacularly enhanced by 21 high-power, multi color LED lights.
Blend varying proportions of Red, Blue and Green light for mood appropriate or signature color combinations of brilliantly illuminated fog, ideal for clubs, smaller-scale events, festivals and weddings.

Completely unique illuminated hydro-mist visual effect, similar to CO2 Jet.
Wireless remote control of the individual colours
Can be mounted for vertical, horizontal or downward blast
Precision timing and trigger control
Customized sequencing with DMX mode
Easy-to-use DMX functions and stand-alone settings
User friendly digital display Fast 4-minute heat-up cycle
21 powerful RGB LED lamps (7 red, 7 green, 7 blue)
Flight case available separately
Size:                  47.5x32x20 cm
Weight:             9.6 kg
Voltage:            230 V / 50-60Hz
Power:               1500 W
Control:             3 Pin DMX
Heat up Time:    4 Min.
Blast range:       17000 cbf
Warranty:          1 Year
Product code:    FX-401.01