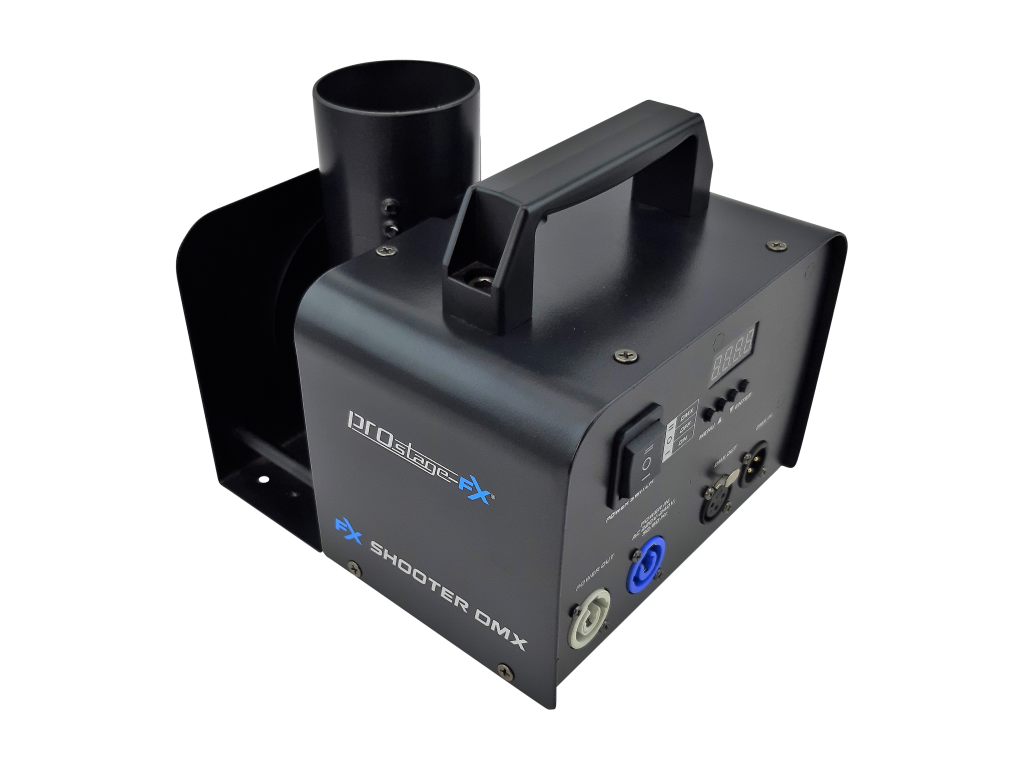 This is the best-performing and most cost-effective professional confetti and streamer shooter available today.
The FX SHOOTER fires pressurized, pre-filled canisters (FX Shot) that can launch massive confetti clouds up to 12 meters and cascades of streamers up to 20 meters high.
Time-saving, unfailingly reliable and low-priced, single-use FX Shot cannons come in 40 cm and 80 cm sizes for varying effect, and are activated by a 230v power source or DMX, making the FX SHOOTER easily slaved to our FX CONTROLLER (available separately) for use with multi-element applications.
CHARGING SYSTEM:
FX Shot loads are self-contained, electrically-fired streamer/confetti filled canisters with a pressurized nitrogen cartridge.

-Easily adjustable output angle with indicator
-Test LED
-Neutrik® powerCON TRUE1
-Powder coated for outdoor use
-No delay when firing cannons
-Integrated M10 mounting holes for truss clamps
-Neutrik Powercon – cable 1.5m Included.
-Dmx controllable
-Handle for easy carrying
-Usable with all cannons
Size: 16x17x15.5 cm
Weight: 2.6 kg
Voltage: 230 V
50-60Hz
Power: 20 W
Service: 230V on/off or DMX
Warranty: 1 Year
Product code: FX-305.01